We are proud to be a specialized silica manufacturer with all our experience and knowledge.
Founded in 1965, we have strived by constant technical development to be a superior specialized silica manufacturer to a wide range of industries. As a result, we have achieved a very stable supply of high-quality silica with strict quality control and stable productivity through constant research and development.
From the beginning, we have continued to challenge research and technological development to provide a variety of products that meet the diverse needs of our customers.
For high quality and stable supply
Plants /
Facilities
We have the three manufacturing sites in Japan, located in Kasugai, Hyuga, and Ehime Additionally, and two sites overseas, one in the USA, and one in Italy.
We supply synthetic silica with world-class quality.
The know-how and technology we have built since our foundation, coupled with various global production facilities, ensure a stable supply.
Our plants and facilities can be viewed below.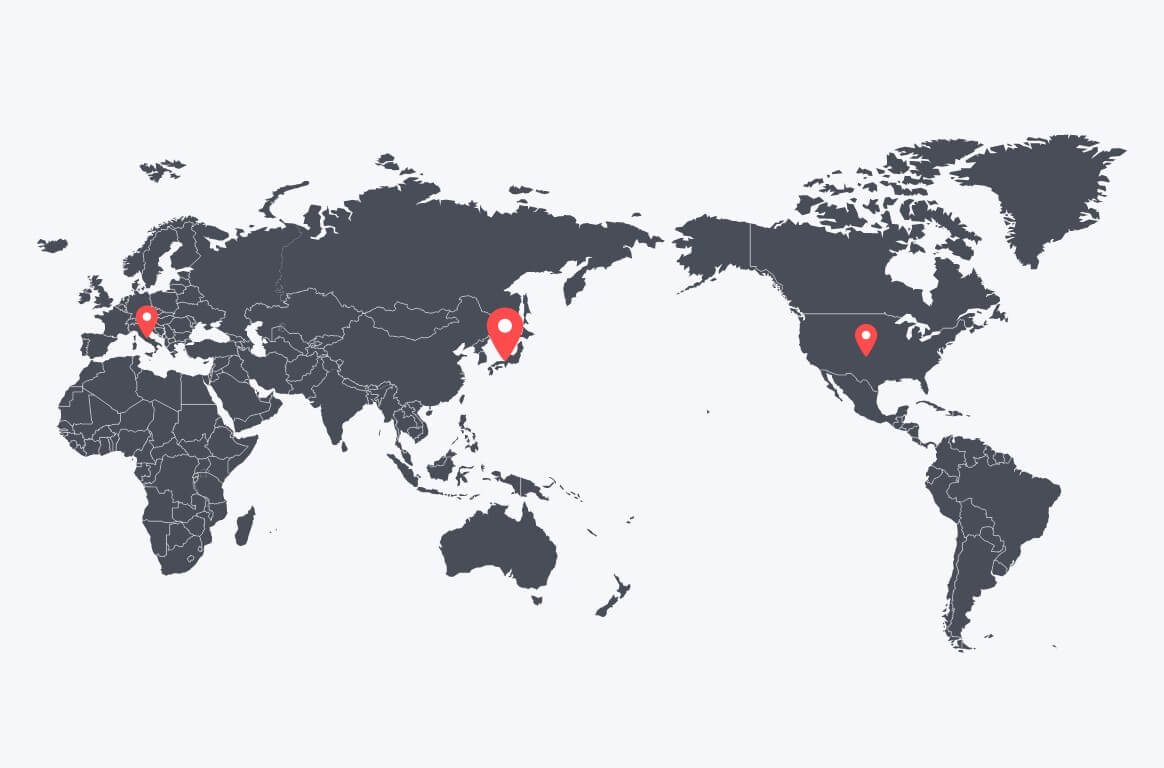 Three Japanese and two overseas manufacturing sites
Our manufacturing sites in Japan specialize in the production of micronized silica products and silica for chromatography.
In the meantime, our plants overseas primarily offer micronized silica products.
We contribute to the development of local communities as well.
The production of a wide variety of silica products
We have facilities and R&D functions that enable a "ONE CUSTOMER ONE GRADE" policy in terms of our ability to produce exact silica properties that correspond with the needs of various industries.
Investing in the next generation of productivity and technological advancement, we specialize in producing synthetic silica with high-performance facilities and rationalizing the system.
Production item
Hyuga Plant
SYLYSIA
,
SYLOPHOBIC
,
SYLOSPHERE
,
SYLOMASK
,
SYLOPUTE
,
SYLOPAGE
,
SYLOPURE
,
CHROMATOREX
,
CARiACT
,
ARTSORB
Ehime Plant
CARiACT
,
FUJI SILICA GEL
,
FUJI HOME GEL
,
ARTSORB
Mastering Silica Technology
Technical skill
We are constantly pursuing silica research and development possibilities to supply products suitable for various commercial fields such as industry, pharmaceutical, food, housing, and culture.
We proudly introduce our unique technologies based on our proven performance as a manufacturer specializing in synthetic silica.
Our own technology
ONE CUSTOMER ONE GRADE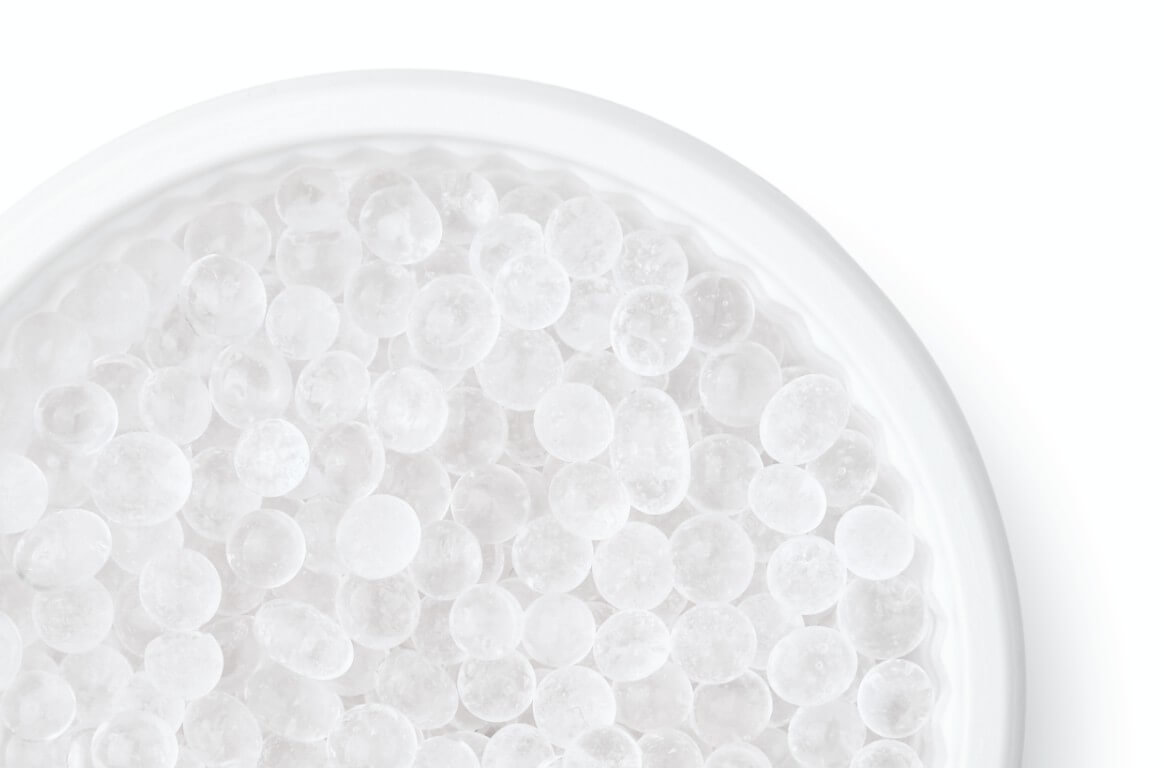 We have built the sole technology of which we stand today. Our motto and philosophy ONE CUSTOMER ONE GRADE dictates our method of altering our particle size and other physical properties to precisely match the individual needs of our customers.
Technology for Particle Size Control
We have various options available in a wide range of product line-ups with the particle sizes from "mm" through "um".
Our own technology for particle size control can be applied to a specific individual type. (Little hard to understand)
We can offer products that are suitable to combine technologies a customer's request.
Our R&D department is constantly developing new technologies and applying them to new products.
Technology for Pore Size Control
All silica gel products have complex pore structures. Our proprietor technology can control the pore structure. We have products with pore sizes ranging from a few to several hundred nm. By applying our technical knowledge of specialized pore size control, we can make it possible to correspond the needs from fundamental research to the mass production level.
These high-quality products are also applied in fields such as industry, chromatography and catalyst supports.
Technology for Surface Modification
The surface of silica gel is covered by groups (Si-OH). The silanol shows hydrophilicity which is one of the main characteristics of silica gel; however, there are cases that customers require different surface properties.
We can provide a variety of surface modifications at the customers' request. This flexibility brings affinity for various applications, such as paints, plastics, chromatography, and catalyst supports.
Technology for Controlling Silica Shape
We have various shapes of silica gel, such as spherical, granular, and slurry.
It's not only shape and appearance, but we also develop silica gels with various physical properties such as hardness and disintegration. In addition, we strive to create new types of silica gel to match requests from customers.
Extensive knowledge and know-how
Quality Control
One of the reasons why our customers choose us is our stable supply and product quality.
We promise to provide extensive knowledge of silica and high-quality products through our strict quality management.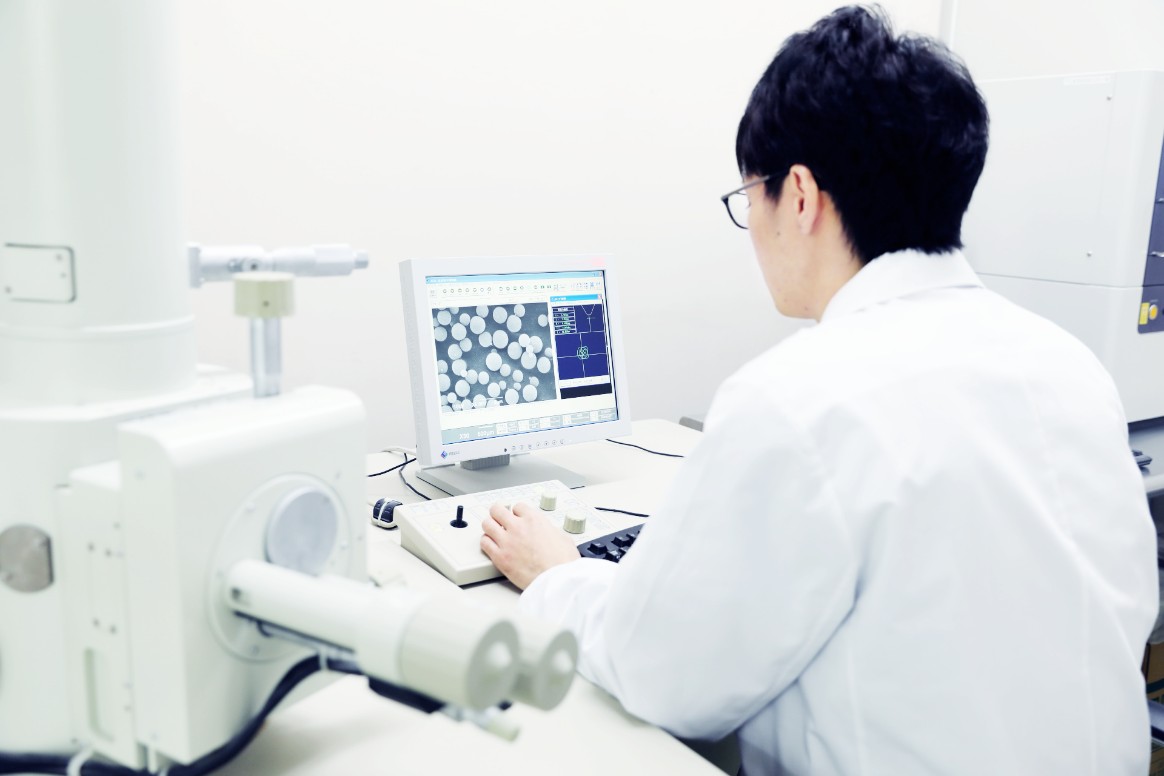 The expertise of our Silica Manufacturing makes strict quality control possible
To maintain our policy, "ONE CUSTOMER ONE GRADE, "we strive to manage high-quality without any compromise to our customers' various needs.
We construct our quality management system to provide high-quality products that meet customers' standards complying with ISO9001/14001.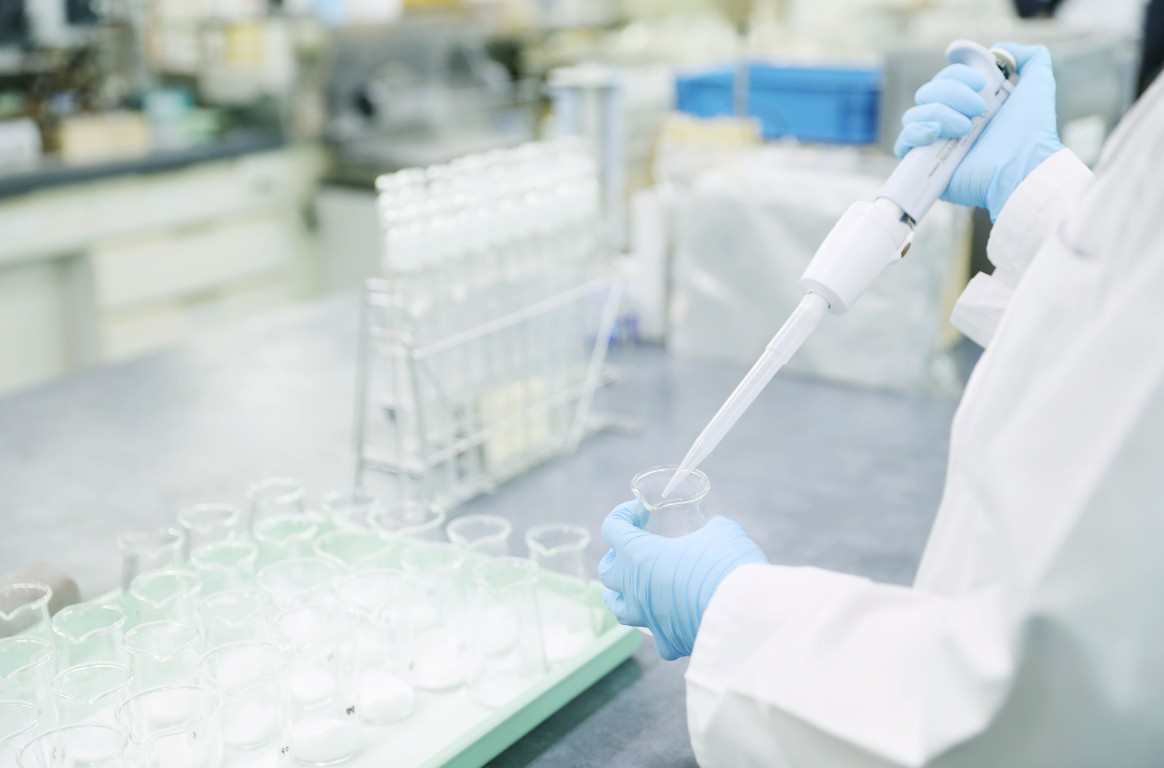 Extensive knowledge and expertise in Testing and Analysis of Silica
We have abundant knowledge and expertise in evaluation and analysis through long-term business relations with customers in various fields.
In addition, we are able to provide testing services for various standards such as Japanese Pharmacopoeia, additives for pharmaceuticals and foods, and raw materials for quasi-drugs.
Quality Control Flow
01
Sampling Analysis
By sampling analysis for process control.
02
In-process inspection and analysis for intermediate products
Inspection for intermediate products.
03
Final Inspection
All analyses are followed by "Final Inspection Procedures".
04
Shipment Approval
Quality Assurance Group confirm the shipment approval.
Permit
registration/
certification
Hyuga Plant:
JIS Mark Certification
Food Additives Manufacturing License
Fertilizers / Feeds Licensed Manufacturing License
Pharmaceutical Products Manufacturing License
Certificated the Brewing Materials Standards Council
GMP Auditing Board for Pharmaceutical Excipients
HACCP, HALAL, Kosher Certification
Ehime Plant:
JIS Mark Certification
All Plants:
ISO 9001/14001 certification(*except USA plant ISO14001)