We are proud to be a specialized silica manufacturer with all our experience and knowledge.
Since its establishment in 1965, Fuji Silysia Chemical has been working on technological development ahead of a wide range of industries as a specialized silica manufacturer, and has achieved a stable supply of high-quality silica by constantly pursuing research and development, thorough quality control, and stable productivity.
We will continue to take on the challenge of research and technological development with the same spirit that has guided us since our founding in order to provide a product line that meets diverse needs.
Achieves high quality and stable supply
Factory /
Equipment
Our world-class synthetic silica is produced at three factories in Japan, Kasugai, Hyuga, and Ehime, and two overseas factories in the United States and Italy.
Our know-how and technology accumulated since the company's foundation and our abundant production facilities ensure a stable supply.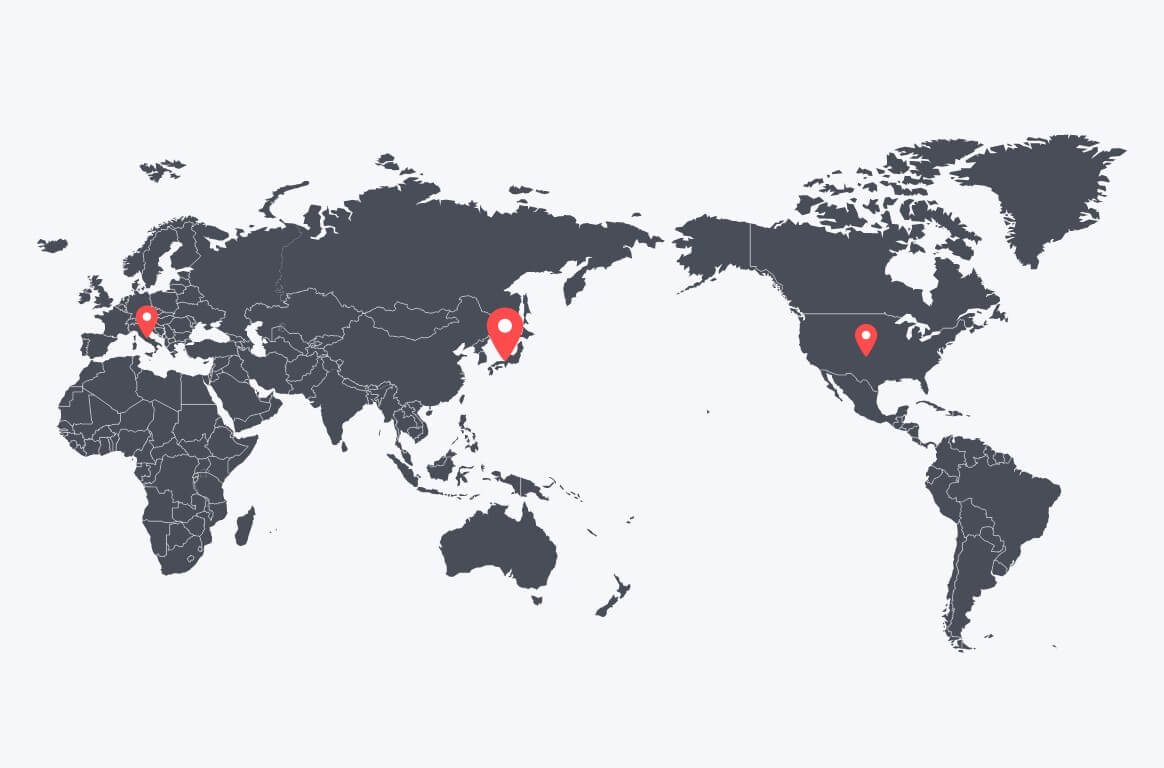 Three domestic and two overseas manufacturing plants
In Japan, we have three manufacturing plants, including Kasugai Plant, Hyuga Plant, and the Ehime Plant.
Our main products are micronized silica and silica for chromatography.
Overseas, we mainly produce micronized silica products and adjust the production line in cooperation with each factory.
We also contribute to the development of local communities by maintaining harmony with them.
Produces various types of silica products
In order to meet the needs of various industries, each production plant has facilities and R&D functions to realize "ONE CUSTOMER ONE GRADE" in terms of shape and pore size.
In addition, we have built a production line that can be completed in-house.
We are striving to become a factory that leads the next generation by improving productivity with high performance equipment specialized for the production of synthetic silica and thorough rationalization.
Production item
Hyuga Factory
SYLYSIA
,
SYLOPHOBIC
,
SYLOSPHERE
,
SYLOMASK
,
SYLOPUTE
,
SYLOPAGE
,
SYLOPURE
,
CHROMATOREX
,
CARiACT
,
ARTSORB
Ehime Factory
CARiACT
,
FUJI SILICA GEL
,
FUJI HOME GEL
,
ARTSORB
Mastering Silica Technology
Technical skill
We are constantly pursuing the possibilities of silica in our research and development to supply products that are suitable for various fields such as industry, medicine, food, clothing, housing, and culture.
Here we introduce our unique technologies, backed by our solid track record as a manufacturer specializing in synthetic silica.
Unique technology is realized
ONE CUSTOMER ONE GRADE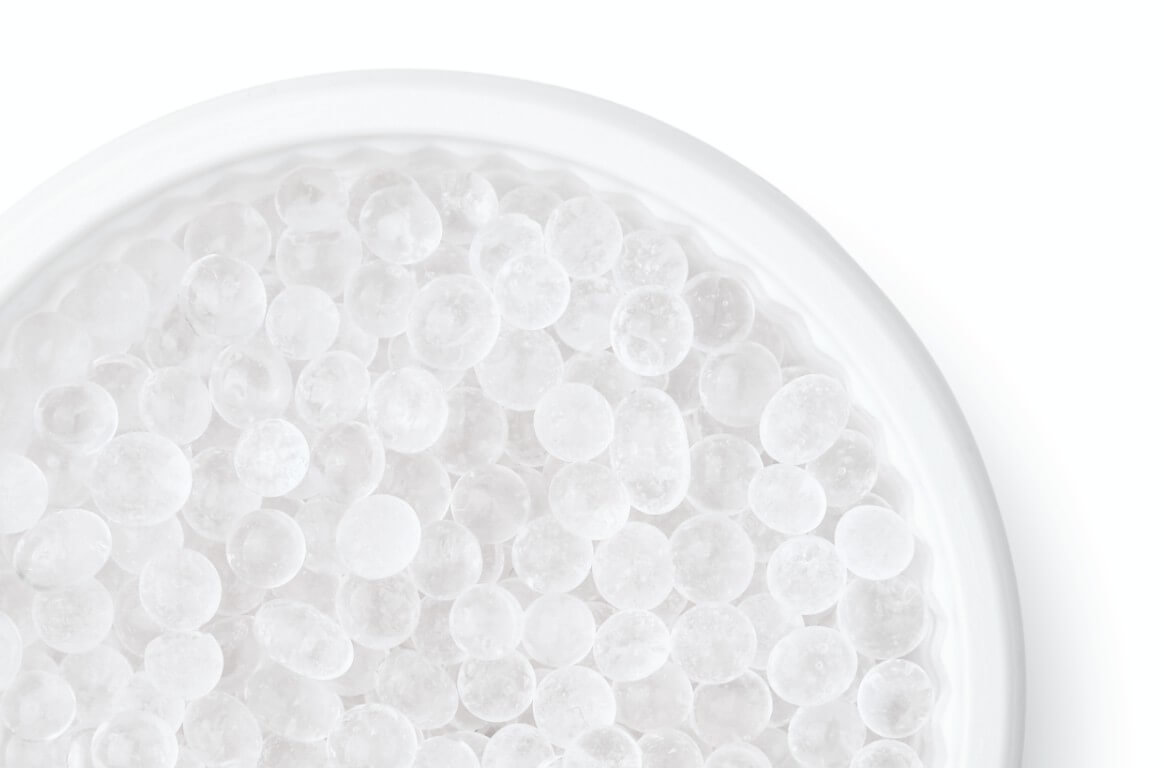 Fuji Silysia Chemical's unique technologies such as atomization technology, pore size control technology, and inorganic material surface treatment technology are the history and property of "ONE CUSTOMER ONE GRADE".
Through a variety of challenges, we have refined our technologies and accumulated experience and know-how.
As a result, we have been able to establish one-of-a-kind technologies that no other company can imitate.
Particle Size Control Technology
Fuji Silysia Chemical's products are available in a variety of forms, including spherical particles, irregularly shaped powders, and slurries, with particle sizes ranging from a few millimeters to several microns. Particle size control technology is uniquely available for each type. By combining these technologies, we are able to provide products that are finely tuned to the needs of our customers. In addition, our research and manufacturing technology departments are constantly examining new technologies and applying them to the development of new products.
Pore Size Control Technology
All of the silica gels supplied by Fuji Silysia Chemical have a wide variety of specific surface areas and complex pore structures. The pore structure can be controlled in a wide range of ways using our unique processing methods. We have products with pore sizes ranging from a few nm to several hundred nmusing our control technology. We also have pore control technologies that are not included in the catalog product standards, enabling us to respond to a wide range of needs from the basic research level to the mass production level. These products are also used for adsorption separation, chromatographic purification, catalyst carriers, and other applications where the required pore quality is high.
Surface treatment technology
In general, the surface of silica gel is covered with hydrophilic silanol groups (Si-OH). This hydrophilicity is one of the main characteristics of silica gel, but sometimes customers require other surface characteristics in combination with the various pore structures of silica gel.
We are able to meet these conflicting demands with a variety of surface modification technologies. A variety of modified surfaces can be applied to various materials such as paints and plastics for affinity and to special applications such as chromatography and catalyst carriers.
Shape Control Technology
The silica gel supplied by Fuji Silysia Chemical comes in a variety of forms such as spherical, irregular, and slurry. We also develop silica gels with various characteristics such as hardness and disintegration using our own technology. We are constantly developing new types of silica gel technology based on the requests we receive from our customers.
Extensive knowledge and know-how
Quality Control
One of the reasons why our customers choose us is our stable supply and stable quality.
We have a wide range of knowledge and expertise in testing and analysis of silica.
In addition to our extensive knowledge and expertise in silica testing and analysis, we promise high quality products by managing a thorough quality check process.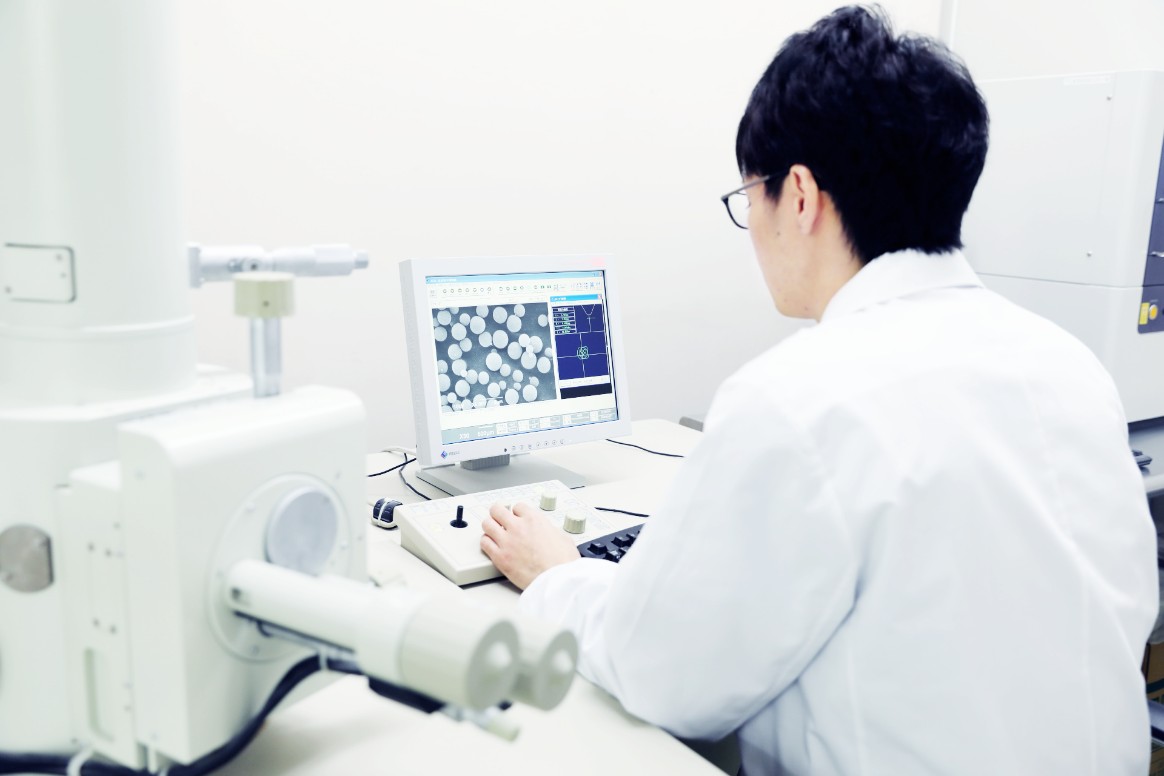 Thorough quality control is possible because we are a specialized silica manufacturer. Thorough quality control is possible
In order to realize ONE CUSTOMER ONE GRADE, we grasp the various needs of our customers and manage the quality persistently until we are satisfied without any compromise.
In order to provide high quality products that meet the quality standards required by our customers, we comply with the requirements of ISO9001/14001 and have established an in-house quality assurance system.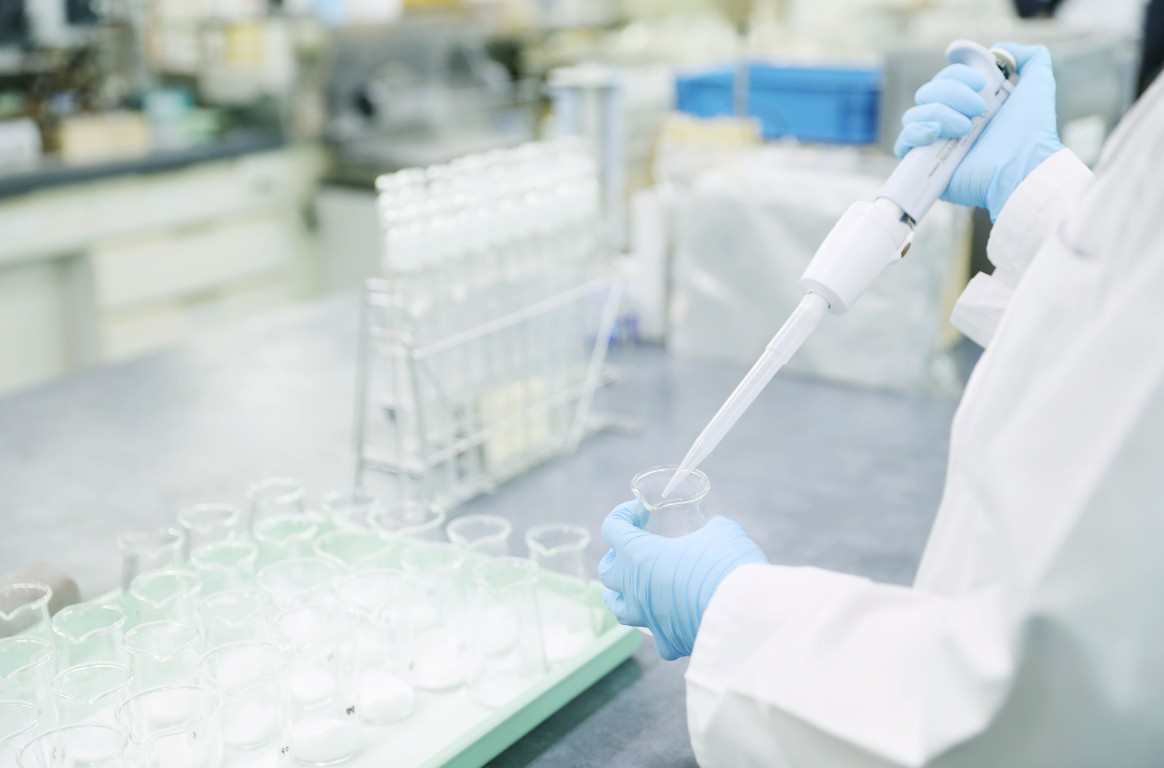 Extensive knowledge and expertise in testing and analysis of silica
As the only manufacturer specializing in silica in Japan, we have a wealth of knowledge and expertise in testing and analysis based on our delivery record to customers in a wide range of fields.
In addition, we are able to provide testing services for various standards such as the Japanese Pharmacopoeia, pharmaceutical additive standards, food additive standards, quasi-drug standards, and raw material standards.
Quality Control Flow
01
Quality monitoring analysis
By sampling and analyzing for process control, quality characteristics are grasped, reflected in process parameters, and controlled.
02
In-process inspection
Analyze the intermediate products sampled during the process and judge whether they are acceptable or not according to the prescribed pass/fail criteria. Do not proceed to the next process until the person in charge approves it.
03
Final inspection
The analysis items specified in the standards set for each product are to be performed. Inspection procedures shall be conducted in accordance with the methods specified in the "Final Inspection Procedures.
04
Shipping approval
The person in charge of the Quality Assurance Group confirms that all inspection results are acceptable and that the specified processes have been completed without problems, and approves the shipment.
Permit
registration/
certification
Hyuga Plant:
JIS Mark Labeling Certification Food Additives Manufacturing License
Licensed to manufacture fertilizers and feeds Licensed to manufacture pharmaceuticals Certified by the Council for Brewing Materials Standards
Pharmaceutical Additives GMP Voluntary Standards
HACCP, HALAL, Kosher Certification
Ehime Plant:
JIS mark display certification
All offices:
ISO 9001/14001 certification